Who we are
Alcos. Experience, quality and technology at your service.
The customer always comes first.
01
Alcos is an example of the best "Made in Italy" engineering; it guarantees top-notch technical support and a "tailored fit" for its own machines, thanks to a shared approach which lets the company create genuinely custom-made solutions for its production requirements.
Over the coming months, this company philosophy will lead us to strengthen our technical and sales networks all around the world and to create a technical office dedicated to machine customisation equipped with the best 3D technology, featuring specialist in-house technical staff fully available for the customer. Our extensive use of new communication technologies applied to the electronic supervision of our machines will mean we can always be online with the customer.
The best solutions come from carefully listening to every specific request.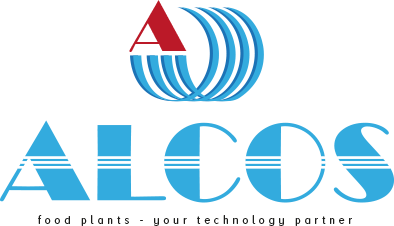 A story dating back 35 years.
02
Founded in 1981, Alcos was set up as a branch of the well-known COMACO company, a historic name in "Made in Italy" packaging. By making use of its founders' vast experience and know-how, our company has specialised in manufacturing original, innovative and reliable food packaging, hot filling and aseptic machines.
Having made more than 700 machines installed over 35 years, Alcos has customers in Italy, France, Portugal, Spain, Greece, Poland, Romania, Bulgaria, Macedonia, Turkey, Egypt, Tunisia, Algeria and Morocco.
A major new challenge.
In 2016, a major industrial group from Parma purchased Alcos, deciding to rely on our company's experience to diversify production and launch new products and food processing technologies, such as the processing lines for vegetables, fruit and dairy products. This investment was about people, even before products, because Alcos has highly specialised technical and sales teams with a long track record in the sector.
Alcos's innovation and achievements.
03
Our ongoing research and desire to look ahead have always led us to offer innovative solutions that are able to revolutionise the world of food packaging. Alcos was one of the first companies in the world to replace the outdated electro-mechanical management of machines by applying electronics to volumetric dosing unit and vacuum packing.Moreover, Alcos was the first ever to move from vertical to horizontal feed and to create machines that can be completely sanitised in every single detail.
Alongside these achievements, the Food Processing Division was created, which will bring other important new technological developments in the heat treatment of food products, innovating existing technologies, such as ohmic heating and microwaves, and aseptic filling applied to bags in drums, bags in boxes, bottle packaging and plastic containers, thanks partly to our collaboration with major international partners.